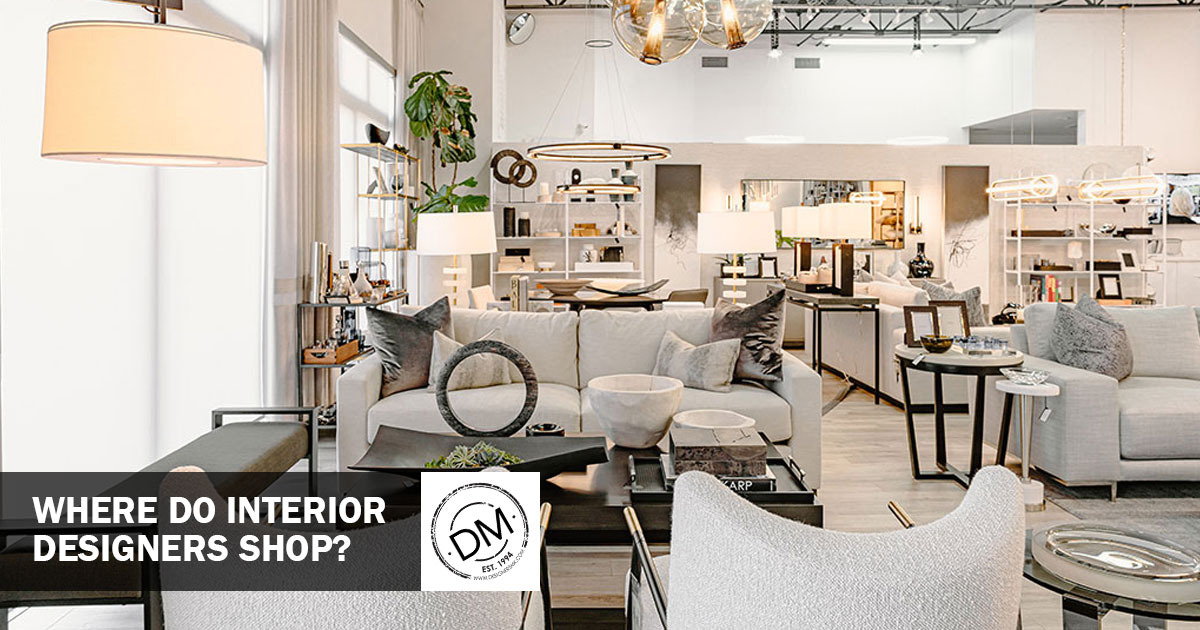 Where do interior designers shop? When creating the home of your dreams, interior designers search far and wide for ready-to-order and custom products. Different design brands have different styles, but it's an interior designer's job to research and find the pieces that will fit perfectly with your style. We're here to let you in on a few designer secrets—where they go for inspiration and innovation, and their go-to designer brands.
Where Do Interior Designers Shop?
Where an interior designer shops will depend on their client, what they're looking for, and what they want to be inspired by. Designers rely on a local design studio to keep up with the trends and new collections to help them pick items out for clients.
There's no one-size-fits-all in the design world, and it's important for interior design experts to know when to switch up between styles and brands for that perfect complement. Its
essential that interior designers not only think out of the box but also shop out of the box. However, there are a few designers that create large collections pulling from a wide range of inspirations, and these are great springboards for artistry and style.
Furniture: Adriana Hoyos
With Adriana Hoyos, the simple reigns supreme. Simple, but never plain, and always designed with intent. Pieces are designed with natural materials and neutral tones, letting them blend into your home's style with ease. We're fans of the Ten dresser, embodying a modern feel while feeling fresh and natural. This six-draw dresser is available in a range of wood finishes and hardware tones, or available without any hardware at all if you want to put your own spin on your space.
Hardware: PullCast
With every piece they design, PullCast Hardware aims to tell a story. We love the effortless custom opportunities they offer, and how such small works of art can immediately change and elevate your space.
By choosing hardware from the same collection, or going with multiples of the same, you can add cohesiveness to your home from room to room, even if your style is on the eclectic side.
Their Ocean Collection is a favorite of ours to mix and match, perfect for those after the Hamptons style home design.
Lighting: Arteriors
Arteriors' lighting fixtures provide a boundless source of inspiration and design style. Their new-in creations feature textured metallic finishes, smooth marble panels, and enough entries to suit any style.
Although their designers release such a broad range of fixtures every year, quality and craftsmanship are never compromised. Every piece is finished to perfection and uniquely inspired, set to illuminate your home.
When creating a lighting system for your home, there's no better place to start than with Arteriors.
Shopping Designer With Designer's Mark, Boca Raton
Whether you're renovating or creating a new home for the first time, our expert design team can consult with you about your client's vision.
We'll provide you with a hand-picked selection of furnishings chosen with your project in mind. Don't compromise on your style—make your mark with Designer's Mark.
---