Currently, furniture trends mix classic with contemporary and modern luxury with understated elegance. The goal is to create an artful balance of different styles, colors, and textures. Achieving this goal requires a ton of thought and careful planning because it is far too easy to cross the line between luxurious and over-the-top.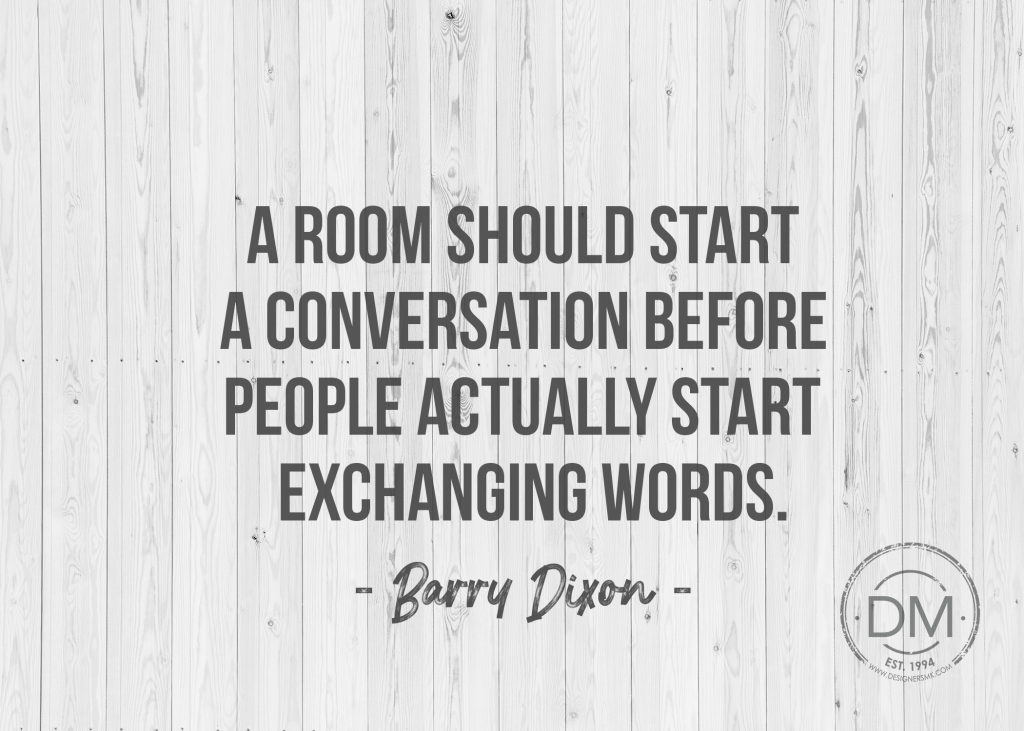 Play With Style, Materials, and Decorations
Luxury does not have to equal overindulgence. Current designers draw inspiration from classic styles and reconstruct them into modern silhouettes that retain the luxurious feeling. Dôme Deco, offered in Designer's Mark's showroom, makes use of the main elements of Interior Design to bring this juxtaposition to life – no matter the materials or styles you are dreaming of.
Wallpaper For Depth
Creating a sense of luxury can be as simple as updating your walls with a modern pattern or design using wallpaper. A quality wallpaper mural, even as a statement on one wall in a room, can entirely change the feel of the space – upgrading it from simple to something with opulent depth. Going for bold, dark colors instantly creates a sense of luxury, with hints of silver and brass tones keep the look from being overwhelming.
It's The Little Things
The smallest pieces in a room can bring together the entire space – making or breaking the flow of the various pieces of modern furniture.
Currently trending is blending natural wood tones with dashes of different metals – whether they be gleaming golds or vibrant copper tones. Natural tones are easily incorporated into mirrors or picture frames, the bases of sofas, tables, chairs, and beds, or even in your lighting fixtures.
Dashes Of Color
Incorporating small hints of color is important if you want to achieve a modern look. Often homeowners fall into the trap of using too much of one base color – overwhelming the eye with white, gray, or one shade of wood. Keeping a natural color scheme with traces of color is the perfect way to incorporate modern luxury into any space. Think of pastels surrounded by dark wood, or deep blues on a gray base. Green has grown in popularity as a decorating color – ranging from deep emeralds to the palest of mint hues.
Functionality And Form
One of the most brilliant advances in furniture development is the pursuit of complete functionality. Tables don't have to be just tables – they can also be desks, or have a shelf to hold books, or drawers that fold away neatly… The possibilities are endless. At Designer's Mark we specialize in custom furniture and we want to see your vision materialized in your space. You no longer have to choose between design and functionality, but can have both existing in stylish harmony.
For a modern luxury room, you may want to look at bold ottomans, which have the potential for bottom shelving if you need the extra storage, or a stylish bench for your entryway, which can act as seating and storage of shoes, magazines, or decorative pillows and throws.
Comfort Is Key
Modernizing your home does not mean giving up soft lines and cozy sofas. Keeping things comfortable with a statement sofa is essential to keep your home from feeling cold and off-putting. You can transform a relatively simple layout and design into something inviting by incorporating colorful throw pillows, or a basket of brightly colored throw blankets for when it gets colder. If throw pillows and blankets just aren't your style – warm up the room with a fluffy custom rug. The key to a modern luxury home is that it has a personality that makes you feel welcome at all times.
Modern Furniture in Boca Raton
Dôme Deco is the perfect brand for all your design needs, and Designer's Mark is all about helping you bring your visions to life. We're big enough to take on any project but small enough to care about every detail you feel is important. Are you ready to make your mark? Contact us today to turn your house into the modern luxury dream you have been longing for.
Need some inspiration for your next interior design project? Follow Designer's Mark on Instagram today!
---