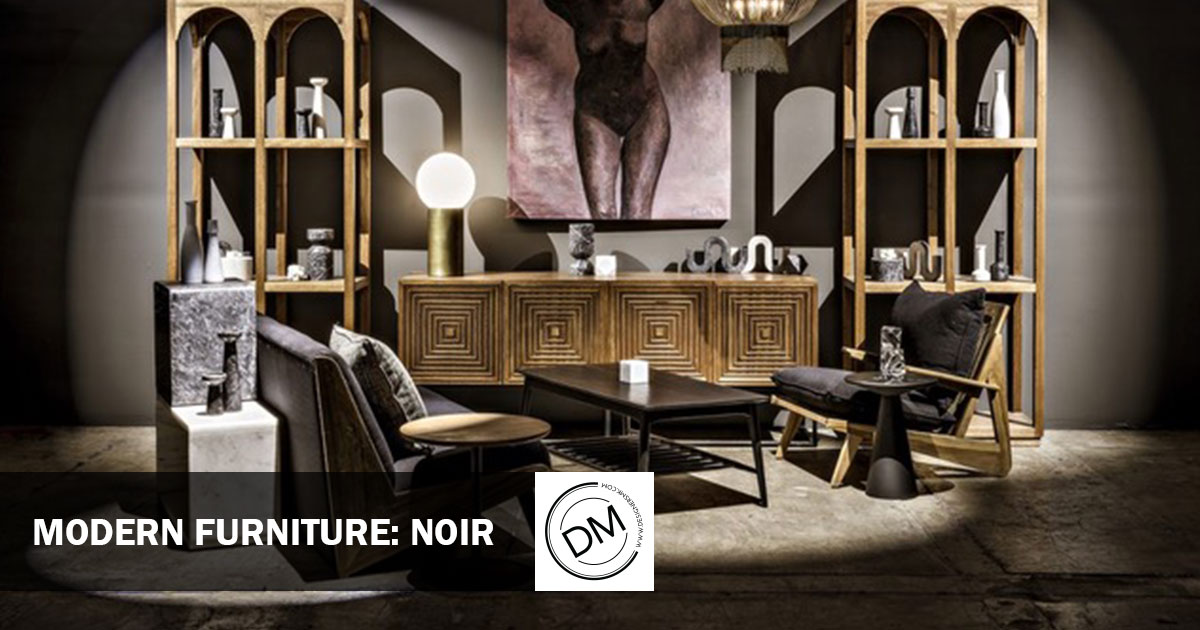 Noir offers modern furniture that lets you make a statement. Being bold with your home design choices means you can give personality and style to your home. They deliver a wide range of furnishing items from a wide range of inspirations, catching the eye no matter your style. They strive for quality, craftsmanship, and ingenuity at every stage of the design process, and this follows through in their collections.
Here's how Noir keeps modern furniture alive and inspired.
The Noir Story
From its roots in 2004, Noir furniture has grown into an industry-leading creative house that produces quality and innovative designs. Lead designer Georg Baehler prefers the old-fashioned method of creation, with every design starting with pencil and paper.
The designs feel both organic and forward-thinking at the same time, with classic inspirations merged with modern furniture techniques and finishes. The creativity shines through in every piece, and nothing feels overlooked or overshadowed.
Their collections are created to be consistent and affordable, but never compromising on the hand-crafted luxury that they're known for. Baehler draws on inspiration from the artisans around him and local materials, making collections that feel organic and inspired.
They create sustainable products through CFC, their brand focused on using locally sourced wood and steel, and fabrics from California. These designs are made with quality and timelessness in mind and are built to last generations.
Noir: Modern Furniture in the Spotlight
Seeing is believing, and there's no better way to solidify your home vision than by letting yourself be inspired. We've collected a few of our favorite spotlight pieces from Noir collections that embody modern furniture design.
Cubist Bookcase
We love being bold. The cubist bookcase is a perfect example of making a statement in your living or study area and can shine with the right home accessories and finishes. This bookcase is made from walnut and veneer and has the appearance of falling cubes at tilted angles. Finished in dark walnut, this piece could complement a similar color scheme or provide a neutral color contrast for lighter spaces.
Edward Chair
This is classic Noir design: smooth, sleek, noir, and accented. This mid-century modern accent chair is fully black aside from natural beige caning inserts for arm panels, creating that perfect natural contrast for homes filled with greenery or needing some brightness. It is through simplicity and modernity that this design exudes luxury and makes a wonderful centerpiece for a space.
Rey Mirror
There's no better way to open your space than with a mirror. They can make a room seem larger, and act as accessories that fit the style of your space. The Rey mirror, made from Sungkai wood and finished in charcoal black, is a sure addition to a darker-toned office or living space. The frame's carved wood edging offers subtle luxury, and the sharp triangular design of the top makes this an excellent fit for minimalist or art deco-inspired homes.
Noir at Designer's Mark, Boca Raton
We proudly stock Noir furnishings at our showroom in Boca Raton. For modern furniture that's expertly crafted and designed with intent, Noir can add style to your home with ease.
If you want to see Noir up close and inspire your decor vision, book a private consultation with one of our design experts at (561) 961-4149.
---